For this tutorial, I assume that a German translation is already installed alongside the original language. You can download it here for free. Now go to Customization -> Localization -> Languages in the AdminCP. It should now look like this...

I will go into more detail about the translation tools later, so first click on the globe icon (translate) in the "German" row. There you now have access to all available phrases...

The majority should already be translated, so you can use the filter function to hide the translated phrases (via UNTRANSLATED) or use the search function to search live for the English original text. Each original phrase shows what it belongs to (Application/Plugin/Theme) and the key used in the code to display the text in your language.
What doesn't work by default is only to display the phrases of a specific extension, but that's where this little plugin comes into play: Translate Filter by App from newbie LAC makes exactly that possible. Select the relevant application or plugin as shown in the following screenshot and only the associated phrases will be displayed.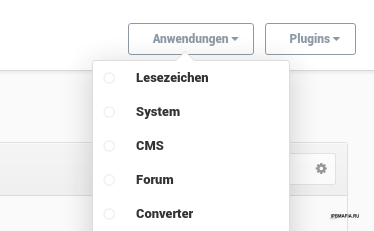 In addition to the usual translation in the AdminCP, IPS also offers the option of translating phrases directly in the frontend. This is where the "Quick compile" tool comes into play. As soon as you activate this function, you can turn any English phrase into an input field with one click, where you can enter your translation, see screenshot:

Anyone who has ever translated something knows that German texts can be much longer than English and occasionally go beyond the layout. For that reason alone you will definitely love this feature.
By the way, the other available translation tool allows you to display the keys directly in the frontend. Can be handy at times, but generally not that important.

Okay, so you have now completely translated your application, everything fits in the frontend and now you want to export it to share it with the community 😉
A small flaw with IPS is that by default you can only save the translation of the whole suite, not the individual extensions. But that's not a problem, since this function can also be retrofitted with a small plugin, namely Export Lang via the DawPi app. Quickly installed and the language options look like this...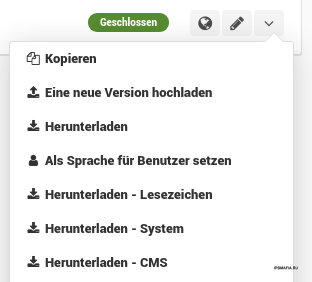 With a small display and a large number of installed applications, however, it can occasionally happen that the desired app is outside the visible area and cannot be selected for you. To avoid this, select System -> Equipment -> Applications in the AdminCP and move the desired extension a little higher in the list using drag & drop.

As you can see, Bookmarks (the translated version of the Bookmarks addon) is at the top of the list in both screenshots, above the usual system applications.